Report on the SFB 956 Students Retreat 2016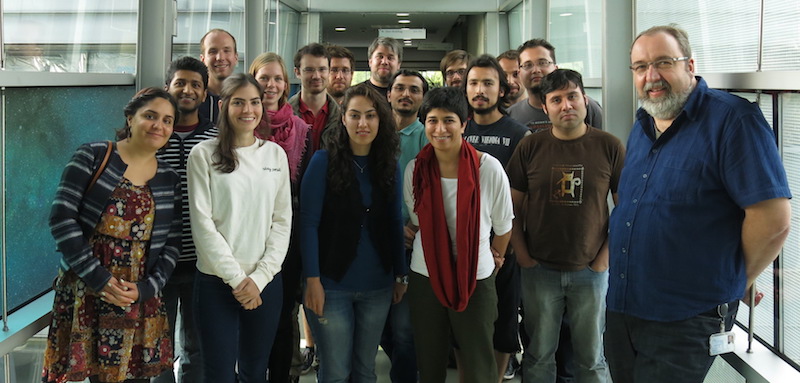 Students retreat 2016 took place in Netherlands between September 19th and 22nd. In total, 16 students from Cologne and Bonn participated. The program consisted of tours in the facilities of the University of Leiden and a visit to Van Gogh Museum in Amsterdam. Throughout the retreat, we accommodated in housings in Noordwijkerhout near Leiden, 4-6 students sharing a house that was furnished and provided with kitchen and utensils.
We made our way to Noordwijk on Monday, September 19th at 11 am. Students were divided into two cars that were rented for the trip. We have packed lunch bags for the road for each student. When we have arrived at our housings we went to a nearby supermarket for grocery shopping. We end the day by having a barbecue all together and discussing about the plans for the day after.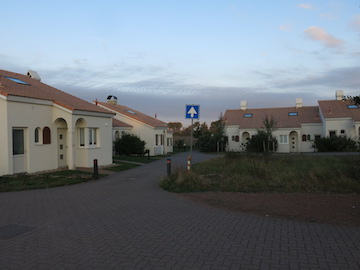 On the morning of September 20th we all had breakfast together just before we went for a casual walk on the beach, and some of us even preferred to have a morning swim. At 1 pm we left our housings for our first tour in the University of Leiden. Prof. Dr. Linnartz, who has long been collaborating with many of the SFB 956 members, along with 3 PhD students have prepared talks on different topics astrochemistry, laboratory astrophysics. Because we work in such similar fields it was interesting to know the details of others research, similarities and differences to our own work. For those of us who were less related to the field, it was interesting to be introduced into a new and exciting part of astrophysics from the first hand. After the talks we had a laboratory of astrophysics tour, talking to the students and postdocs who work in the lab.
After our tour in the lab we had to a restaurant to have dinner before our guided tour at the old Leiden Observatory. At 8:30 pm we met with our tour guides at the observatory. We separated into two groups and followed our guides around. We were impressed by how the observatory was preserved and renovated. Many famous physicists have visited the observatory during their time, including Einstein, Oort, etc. Therefore, it was a real pleasure for all of us to be there and follow the footsteps of history. After seeing the telescopes, library and classrooms we made our way back to our housings for the night.
Early morning on September 21st, we drove to Amsterdam to have our tour in the Van Gogh Museum. As everyone of us had their own multimedia guide for the tour, we separated to walk throughout the museum and to meet back for lunch. After we completed our tours, we all met inside the museum to discuss the plans for the rest of the day. Some of us decided to spend more time in the museum, while some of us wanted to have lunch and walk around the city. We had a few hours of free time, and met back at 6:30 pm to drive back to our housings where we once again had dinner-on-grill all together.
On September 22nd, we cleaned our houses, packed and left for Cologne. We arrived back in Cologne in the afternoon, returned the cars at around 6 pm.
Overall, the students retreat 2016 was very good experience both scientifically and socially. We were all happy to have given the opportunity to visit one of the state-of-art institutions in Europe, and the widely known Van Gogh Museum.