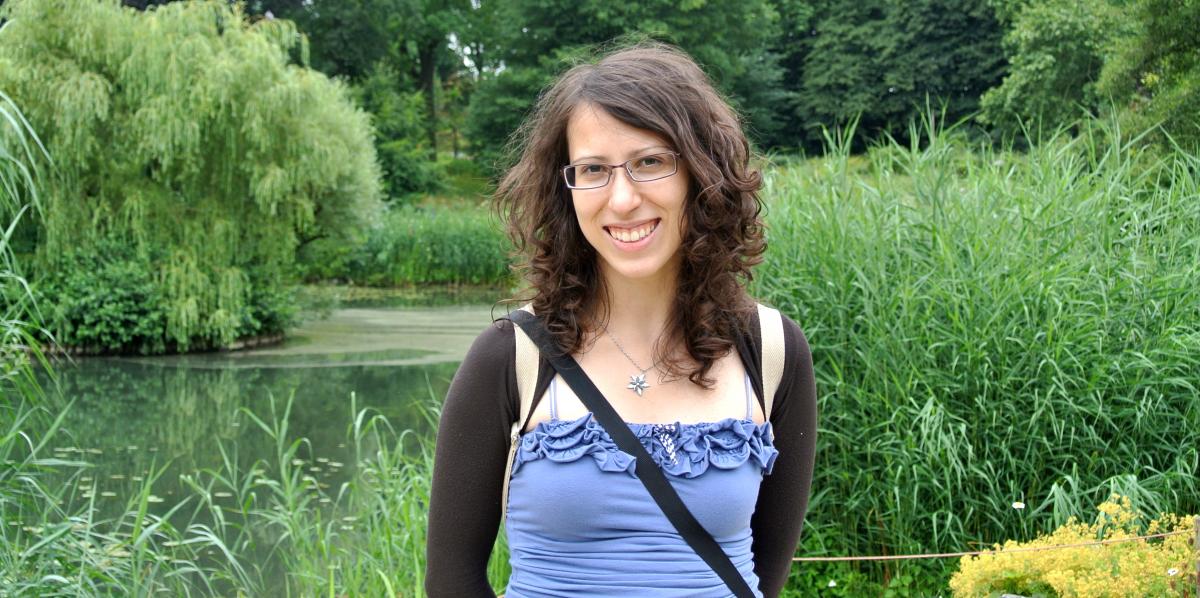 About Mariangela
My name is Mariangela and after my doctoral degree I was a PostDoc Fellow at the Max Planck Institute for Radio Astronomy, located in Bonn. My country of origin is Italy. I graduated in Astrophysics and Cosmology from the University of Bologna in 2010. As a master student I was very fascinated by galaxies and how their properties evolve across cosmic times. After graduating I decided to leave Italy and to move abroad to complete my education.
Working at the IMPRS and SFB 956
In 2011 I was granted a 3-year PhD fellowship by the International Max Planck Research School (IMPRS) for Astronomy and Astrophysics at the Universities of Bonn and Cologne. I then joined the very active and dynamic research group of Prof. Adreas Eckart at the University of Cologne, to work on galaxies, super-massive black holes and their impact on galaxy evolution. The working group includes PostDocs, and several doctoral, master and bachelor international students. Our working language is, therefore, English.
During my time at the University of Cologne I joined the SBF 956, which granted me new fruitful collaborations and the support of a large team investigating the conditions and impact of star formation in galaxies. I have recently moved to Bonn, where I continue to be actively involved in the SFB 956 and the projects of my former group in Cologne.
Italian high school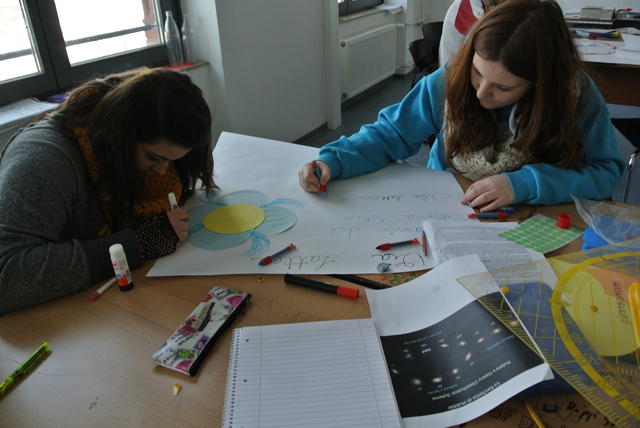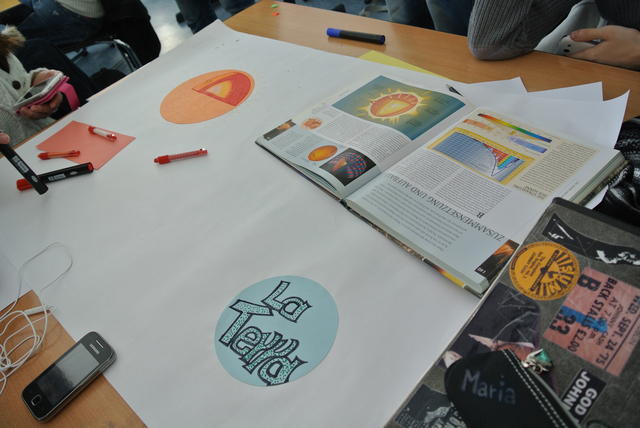 Besides working as a researcher, I am interested in public outreach activities. In the past two years I have led and coordinated astronomy-related projects in an Italian high school in Cologne. The aim of the projects was to teach basic astronomy and astrophysics to kids, as well as to present an example of young female researcher and encourage girls to undertake a career in the STEM fields.