SFB 956 sub-project: B4
Supervisors: Prof. Dr. Stephan Schlemmer, Dr. Mariyam Fatima (University of Cologne)
Hosting Institutions: University of Valladolid (Spain)
Supervisors at the hosting institute: Dr. Cristóbal Pérez and Dr. Amanda Steber
Duration of stay abroad: 10/2022
Introduction
The research of my Ph.D. thesis deals with chirped-pulse spectroscopy (CPS) of molecules relevant to astrophysics and is part of the subproject B4 of CRC 956. CPS is a rather new technique and was developed by the research group of Prof. Dr. Brooks Pate (University of Virginia, USA) in 2006. The technique consists of a short and powerful chirped pulse covering a broad frequency range to excite and polarise molecules in the gas phase. These molecules then emit free induction decay, which gives us their fingerprint-like rotational spectrum. In addition, a supersonic jet expansion is used to cool down the molecules.
There are two such setups in Cologne: One is working between 12 and 26.5 GHz and another between 75 and 110 GHz.
Exchange experiences
The hosting group has a lot of experience using CPS and during my time there, we used a setup working in the range between 2 and 8 GHz. Besides the supersonic jet expansion, we used a DC discharge attachment on the nozzle. With such DC discharge attachments, it is possible to study fragmentation and recombination processes and produce ions and radicals. We used the attachment to focus on new molecules, which were created by mixing two different molecular species. We chose two molecules that have already been detected in space; because we were interested in looking into the products, which could be found in space. The measurements were successful because we detected molecular features, which could not be matched with already measured molecules from the commonly known databases (CDMS, JPL). However, the analysis of the data is still ongoing.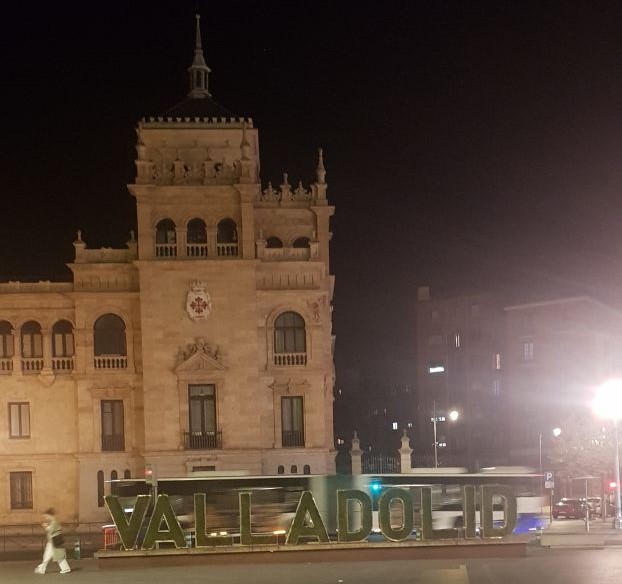 While there, I got to know their procedure of measuring molecules using CPS and dealing with chemicals and I also learned about software for the analysis.
Besides getting to know their laboratory and setup, I was also getting to know "the Spanish way of life", which means for example starting the lunch break at 2 pm (in comparison: in Cologne, we leave for lunch at noon). Furthermore, it was also the first time for me not being home for more than two weeks. And it was also my first time being in another working group since I did my Bachelor's and Master's thesis also in Prof. Schlemmer's group. As a result, I also had to learn to adapt to a new environment.
However, there were also some activities besides being on campus: I really enjoyed my weekend trips to Santander and Madrid. And the sunny weather, in general, was great.
Conclusion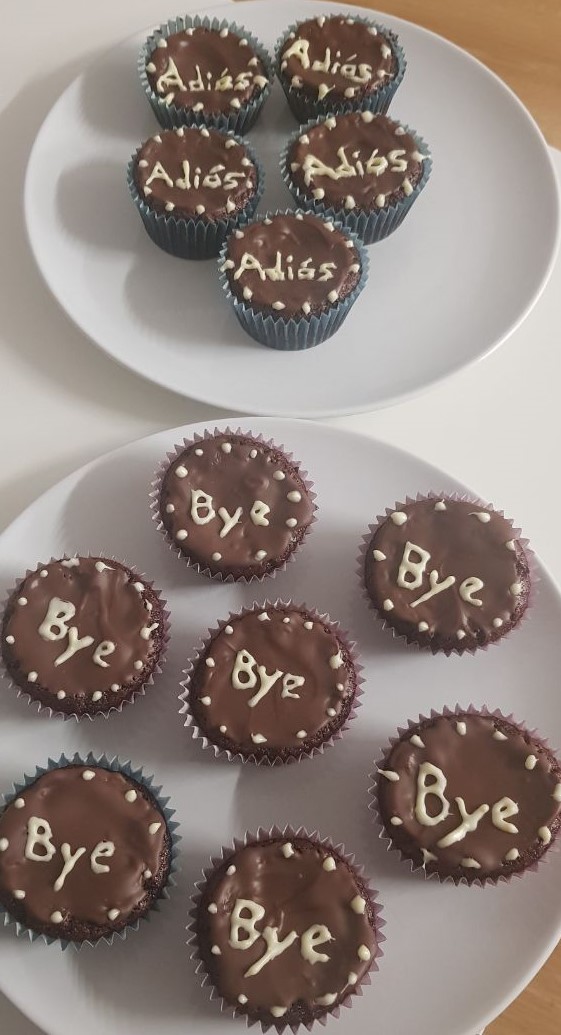 Since we would also like to extend our CPS setups down to frequencies of 2 GHz it was a good experience to already see a working and well-optimized setup in this range. In addition, I gained knowledge about running DC discharge measurements, which is useful because we also just started working on them in Cologne. In addition, I learned a lot about science also about myself.
I really appreciate the funding by CRC 956, which made this great experience possible. And I would also like to thank the hosts Dr. Cristóbal Pérez and Dr. Amanda Steber for supervising me, Wenqin Li for showing me all the details, Prof. Dr. Alberto Lesarri for his help, and Dr. Isabel Peña for organizing the bike for me.