Marc Peter Westig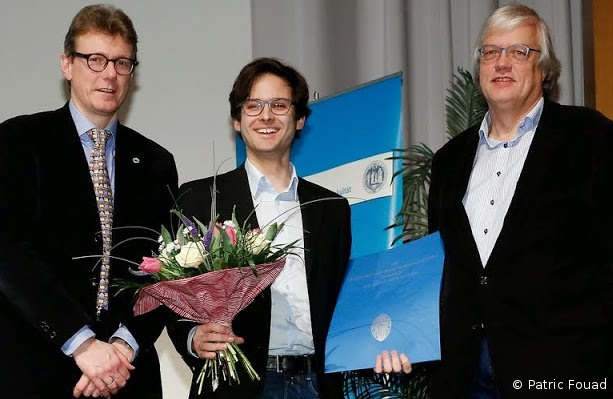 received the Klaus Liebrecht dissertation price of the Faculty of Mathematics and Natural sciences of the University of Cologne for the year 2014. In his doctoral thesis with the title "Quantum limited balanced superconducting 380-520 GHz mixer on a silicon membrane and mesoscopic tunnel devices for terahertz frequencies", he worked on new detector circuits for astronomical applications and on device physics aspects of superconductors out of thermal equilibrium. Key results of his thesis include the experimental proof of the first on-chip superconducting balanced mixer at 500 GHz with quantum limited performance and a new hybrid SIS junction technology, suitable for terahertz frequencies. Since 2014 Marc works as PostDoc at CEA Saclay, France.
Silke Andree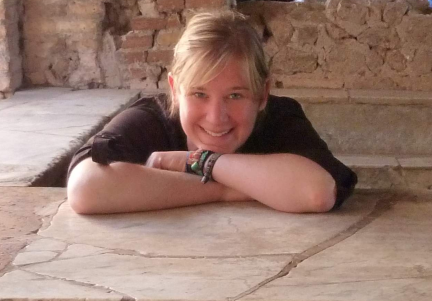 received a 32 months scholarship by Deutsche Telekom Stiftung, starting in March 2012. During this time she worked on her doctoral thesis "Three-dimensional Modelling of the Emission of Clumpy PDRs". The work for her thesis includes modelling of star forming regions as well as astronomical observations. Because Silke is convinced that subjects related to mathematics, computer and natural sciences, and engineering need to be promoted already in basic education, she acted as mentor for female pupils and participated in teacher trainings by giving input on the current status of astronomical science. Since 2016 Silke works as Data Science Consultant at Bayer Business Services.
Nadeen Sabha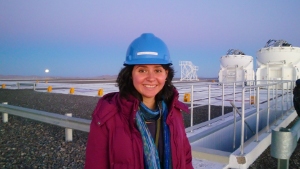 received the DAAD prize 2011 for excellent international students. She was awarded by the University of Cologne for the academic year 2010/2011 on January 12, 2012. Nadeen graduated from the Faculty of Natural Sciences at the University of Cologne, getting full marks for her masters thesis. She continues her academic education with doctoral studies on "The Nature of Objects in the Central Stellar Cluster" at the I. Physikalisches Institut, University of Cologne, Germany and was a member of the Bonn-Cologne Graduate School for Physics and Astronomy. Since 2015 she is PostDoc the CRC 956.