Venue:
Universität zu Köln, Physikalische Institute, Lecture Hall III, 3:00 pm
or MPIfR, Auf dem Hügel 69, 53121 Bonn, Auditorium 0.02, 3:00 pm
or AIfA, Auf dem Hügel 71, 53121 Bonn, AIfA Lecture Hall (Raum 0.012), 3:00 pm
by Xander Tielens, Astronomy Department, University of Maryland, College Park Leiden Observatory, Leiden University, The Netherlands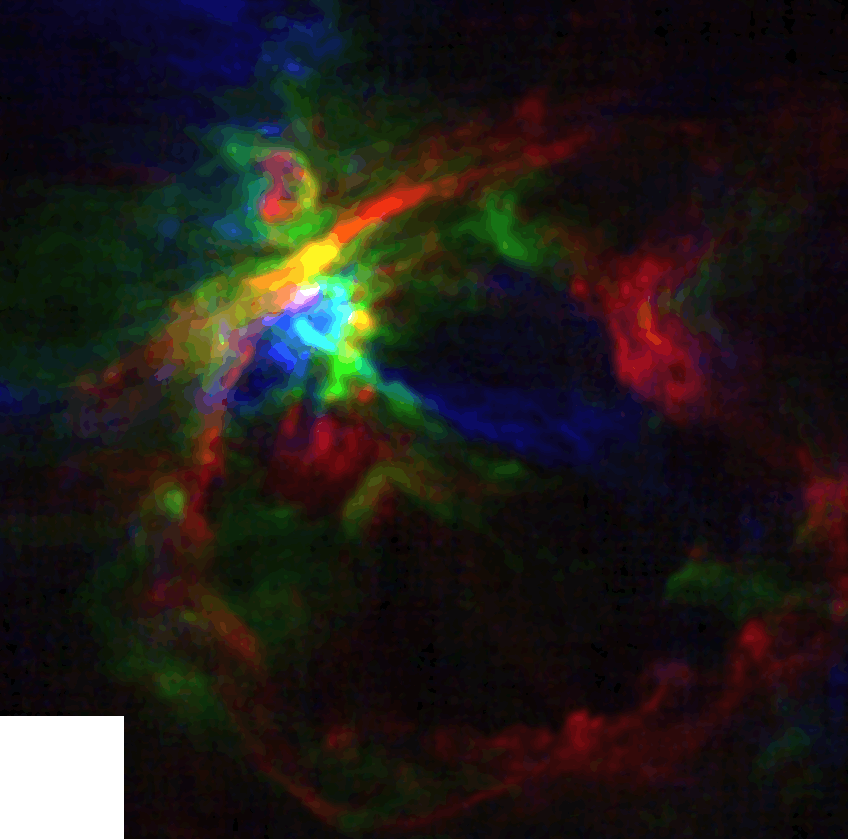 The interstellar medium (ISM) and its interaction with massive stars are central to galactic evolution. Interstellar gas is known to exist as atomic (HI) clouds and star forming molecular clouds. Recent observations reveal that half of the interstellar gas is in CO-dark molecular gas that has eluded detailed characterization because of lack of suitable tracer. Hence, its physical conditions and relationship to other gas reservoirs are largely unknown. Atomic and CO-dark molecular gas are heated by far-UV photons from massive stars through photo-electrons from large molecules, producing (inter)cloud phases of the ISM and controlling its emission characteristics. Through winds and explosions, stars also stir up the ISM dynamically. This source of turbulent pressure supports clouds & the gas disk against (self)gravity, disrupts molecular clouds, and compresses gas, triggering new star formation.
However, until recently, there was no good tracer for this dynamic interaction. LOFAR has opened up the low frequency sky to efficient surveys, providing a sensitive diagnostic of physical conditions and kinematics of HI and CO-dark molecular gas. Development of sensitive THz heterodyne receiver arrays combined with SOFIA's nimble telescope allow large scale surveys at sub-km/s resolution, probing coupling of radiative and mechanical energy from massive stars to their environment. Centered on these new observing opportunities, I will review our current understanding of the interstellar medium.
The Inner Workings of a Starburst
by Alberto D. Bolatto, University of Maryland at College Park, US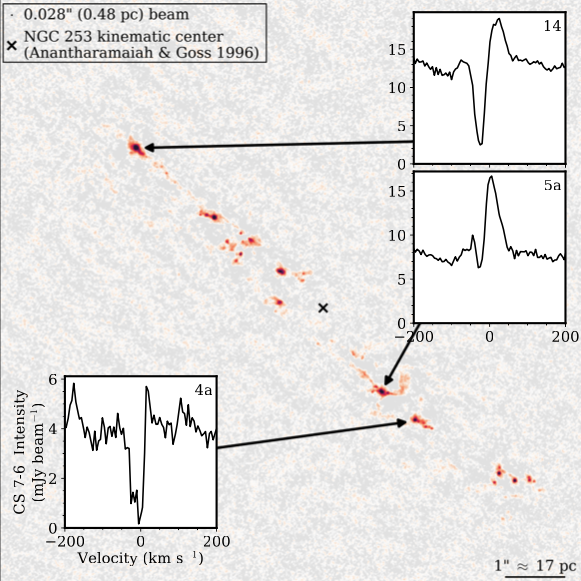 Starbursts are a rare phenomenon in the present day universe, but they represent perhaps the most common mode under which stars form and galaxies grow during the z~1-2 peak of cosmic star formation activity. This mode of star formation is not a simple scaling of what happens in typical molecular clouds, but represents a much more efficient manner of converting gas into stars likely through the formation of massive clusters. The resulting feedback in the form of galaxy-scale outflows is, together with AGN, thought to be one of the main forms of regulation of galaxy growth. NGC 253 is the premier local example for a nuclear starburst, and has been targeted with several ALMA observations in order to study how these processes work. I will discuss the properties of the galactic molecular outflow, including our best constraints on the mass and outflow rate, and the
properties of the molecular gas. I will, however, focus on the results from high-resolution observations which reveal a dozen compact structures with properties corresponding to massive young star
clusters and super star clusters (SSCs), most of which are so embedded that are invisible in optical and NIR observations (the exception is a known SSC). Finally, I will present the analysis of our 0.5-pc resolution observations which reveal feedback and disruption on the scales of these clusters, I will discuss the properties of these "cluster-scale" outflows, and I will compare them to theoretical expectations.
Peering Into The Dark: Probing The Formation and Early Evolution of Massive Stars
by Gary A. Fuller, Jodrell Bank Centre for Astrophysics, The University of Manchester, UK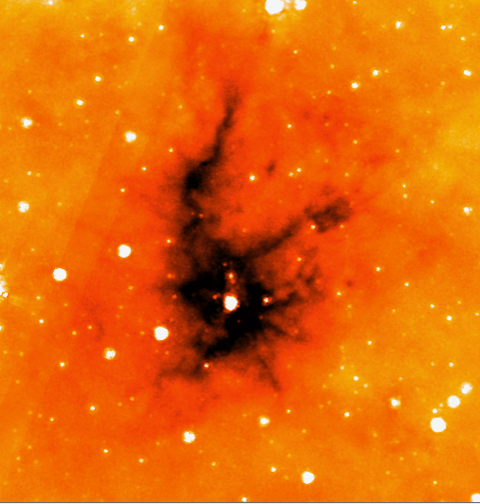 Cloud Formation and Feedback Processes: Results from the THOR Survey
by Henrik Beuther, Max-Planck-Institut für Astronomie, Heidelberg, Germany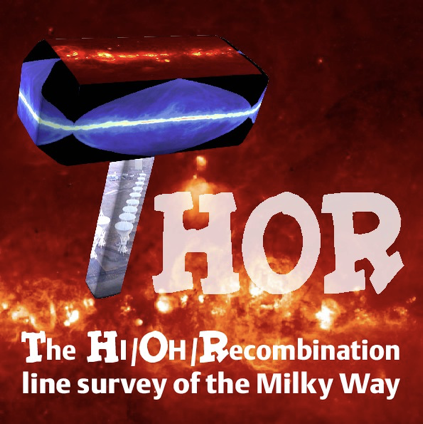 A New Guided Ion Beam instrument – NOVion: Recent Results
by Igor Savic, University of Novi Sad, Faculty of Sciences, Department of Physics, Serbia