Venue:
Universität zu Köln, Physikalische Institute, Lecture Hall III, 3:00 pm
or MPIfR, Auf dem Hügel 69, 53121 Bonn, Auditorium 0.02, 3:00 pm
or AIfA, Auf dem Hügel 71, 53121 Bonn, AIfA Lecture Hall (Raum 0.012), 3:00 pm
Astronomy and the Climate Crisis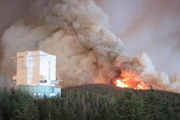 by Leonard Burtscher, Leiden University, The Netherlands
Astronomy is a dirty business, at least in terms of its carbon footprint. Frequent, long-distance flights, the operation of observatories at remote locations, as well as the execution of CPU-intensive simulations lead to per-capita greenhouse gas emission significantly larger than those of the general population. Fortunately, inexpensive solutions, that would significantly reduce our carbon footprint immediately, are available. In this talk, I will break down the typical emissions from astronomical research and argue that we should reduce our own emissions significantly and become role models for demanding realistic change while we continue to collaborate globally. Perhaps more importantly, astronomers can convey awe for the wonders of the universe, a sense of the uniqueness of our planet, and a feeling of global citizenship -- the most important ingredients to provoke a feeling of urgency about the climate crisis, that ideally leads to climate action.
(Abstract PDF)
The Complex Chemistry of Young Stars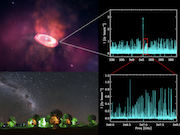 by Jes Kristian Jørgensen, Niels Bohr Institute, University of Copenhagen, Denmark
The environments in which young stars form show a rich and varied chemistry. Understanding how, when and where complex organic and potentially prebiotic molecules are formed in these regions is a fundamental goal of astrochemistry. With the Atacama Large Millimeter/submillimeter Array (ALMA) we are moving into a new territory for these studies with ALMA's high sensitivity for faint lines, high spectral resolution which limits line confusion, and high angular resolution making it possible to study the structure of young protostars on solar-system scales. In this talk I will present some of our recent ALMA results concerning the chemistry taking place in star forming regions. I will discuss the implications of these results on the formation of complex organic molecules around young protostars and the link between the birth environments of these protostars, the conditions in their protoplanetary disks and eventually the chemistry in emerging solar systems.
(Abstract PDF)
Our Galaxy's Center: a Window into the High-Redshift Universe

by Cara Battersby, University of Connecticut, USA
Galaxy centers are the hubs of activity that drives galaxy evolution, from supermassive black holes to dense stellar clusters and feedback from newly-formed stars. Our own galaxy's center has properties (densities, temperatures, and turbulent line widths) that are reminiscent of galaxies at the peak of cosmic star formation, but in our own cosmic backyard, where the interplay of these physical processes can be resolved in detail. In this talk, I will discuss gas inflow into our Galaxy's Center, properties of the gas, and incipient star formation. I will discuss simulations of gas flows into the Galactic Center, which are thought to contribute to the unusual properties of star formation in this region, namely that it is producing 10x fewer stars than predicted by standard scaling relations. I will describe observations of the gas and incipient star formation in this region, as well as discuss efforts to measure whether or not this unusual environment results in a change to the Initial Mass Function.

Image: A three-color view of clouds in our Galaxy's Center. Red shows new submillimeter observations, peering deep inside these dense clouds and pinpointing incipient star formation in the region (CMZoom: Battersby et al. 2020), Green is Herschel 70 micron (Molinari et al. 2010), and Blue is Spitzer 8 micron (Benjamin et al. 2003).
(Abstract PDF)
Implicit Bias: What it Is, Why it Matters, and What to Do (and not Do) about it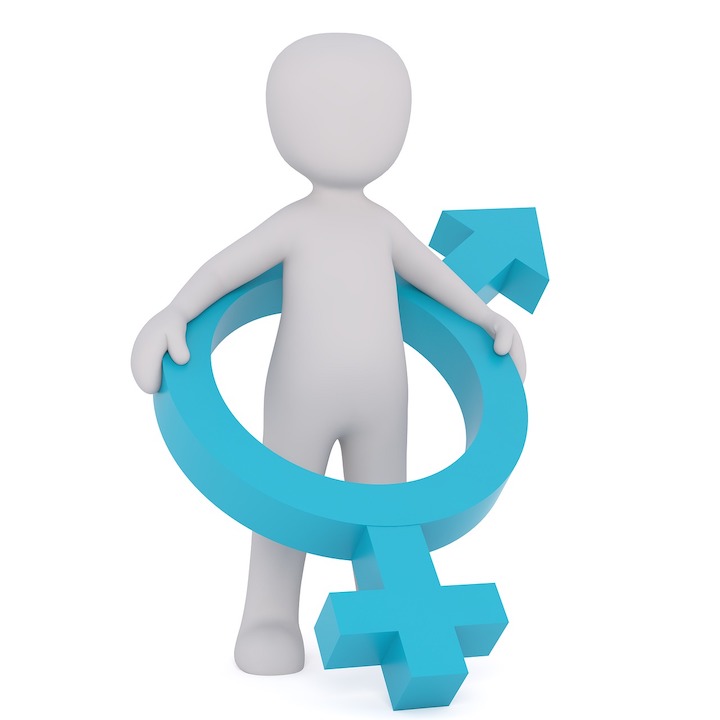 by Jennifer Saul, Waterloo Chair in Social and Political Philosophy of Language, Canada
In recent years, there has been an increasing awareness of the ways that implicit bias may contribute to the under representation of particular groups in academia. There has also been a large quantity of research on what does-- and doesn't-- work to combat implicit bias. One thing this has shown is that some of the most popular diversity-oriented interventions may be ineffectual or even counterproductive. This talk offers an overview of what implicit biases are, the sorts of effects that they may have in academia, and what remedies work and don't work for creating a more equitable environment. In particular, we will see that some of the most effective ways of combatting implicit bias require structural and institutional changes.
(Abstract PDF)
Simulating Star Formation with the Radiation Transport Code TreeRay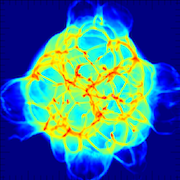 by Richard Wünsch, Astronomical Institute of the Czech Academy of Sciences, Prague, Czech Republic
I will present a novel fast radiation transport algorithm TreeRay, suitable to work together with hydrodynamic codes. It is based on reverse ray tracing combined with tree-based accelerated integration. TreeRay is implemented in the adaptive mesh refinement code FLASH, however, the method itself is independent of the host code and can be implemented in any grid based or particle based hydrodynamics code. A key advantage of TreeRay is that its computational cost is independent of the number of sources, making it suitable for simulations with many point sources (e.g. massive star clusters) as well as simulations where diffuse emission is important. A very efficient communication and tree-walk strategy enables TreeRay to achieve almost ideal parallel scalings. TreeRay can easily be extended with modules to treat radiative transfer at different wavelengths and to implement related physical processes. I will focus on the module calculating ionising radiation using the On-the-Spot approximation and describe various tests demonstrating that complicated simulations of star clusters with feedback from multiple massive stars become feasible with TreeRay. Finally, I will show several applications where TreeRay has been used, including project SILCC (SImulating Life Cycle of Clouds) - complex simulations of the interstellar medium in a part of the galactic disk, designed to capture the full matter cycle between gas and stars.
(Abstract PDF)
Precise Test of Quantum Theory and Determination of Fundamental Constants with HD+ Ions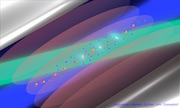 by Stephan Schiller, Institut für Experimentalphysik, Heinrich-Heine-Universität Düsseldorf, Germany
Frequency metrology of cold trapped molecules provides exciting opportunities in fundamental physics, including test of ab initio calculations (in particular of QED effects), determining fundamental constants, and search for physics beyond the standard model.

Our object of study is the HD+ molecule - a deceptively simple bound three-body quantum system that allows a high-precision calculation of its rovibrational energies, including relativistic and QED corrections. As of today the latter have been computed up to order α6 relative to the nonrelativistic energy. Since the theoretical calculation requires as input the values of fundamental constants (proton-electron mass ratio mp/me, deuteron-electron mass ratio md/me, proton and deuteron charge radii rp, rd, and Rydberg constant), a comparison of theoretical with experimental transition frequencies provides a means to determine these constants. Also, the level of agreement between theory and experiment can set an upper bound on a hypothetical non-Coulomb proton-deuteron spin-averaged interaction.

Experimentally, we showed that for a string of molecular ions, trapped in a linear ion trap and sympathetically cooled, excitation of transitions with radiation propagating perpendicularly to the trap axis allows spectroscopy in the Lamb-Dicke regime(1), i.e. Doppler-free.

We have performed spectroscopy of the fundamental rotational(1) (1.3 THz) and the fundamental vibrational(2) (5.1 µm) transitions in the ground electronic level. We measured 6 hyperfine transitions of the fundamental rotational transition and two hyperfine components of the fundamental vibrational transition.

The comparison with our high-precision ab initio calculations of the energy levels, that used CODATA2018 values of the fundamental constants, yields agreement at the fractional level 3x10-11. Alternatively, applying a suitable analysis technique, the comparison between experiment and theory results permitted determining a value of me (mp-1+md-1) with uncertainty smaller than both CODATA2018, and from direct mass measurements in Penning traps. Finally, our experiment also sets a > 20 times improved upper bound for the strength of a hypothetical "fifth force" between proton and deuteron, in the form of a Yukawa potential.

(1) S. Alighanbari, et al. "Precise test of quantum electrodynamics and determination of fundamental constants with HD+ ions", Nature, vol. 581, p. 152-158, 2020.

(2)I.V. Kortunov, et al. "Proton-electron mass ratio by high-resolution optical spectroscopy of ion ensembles in the resolved-carrier regime", Nat. Phys., 2021.
(Abstract PDF)
Going Local -- A Multi-scale Picture of the Magnetic Field in Star Formation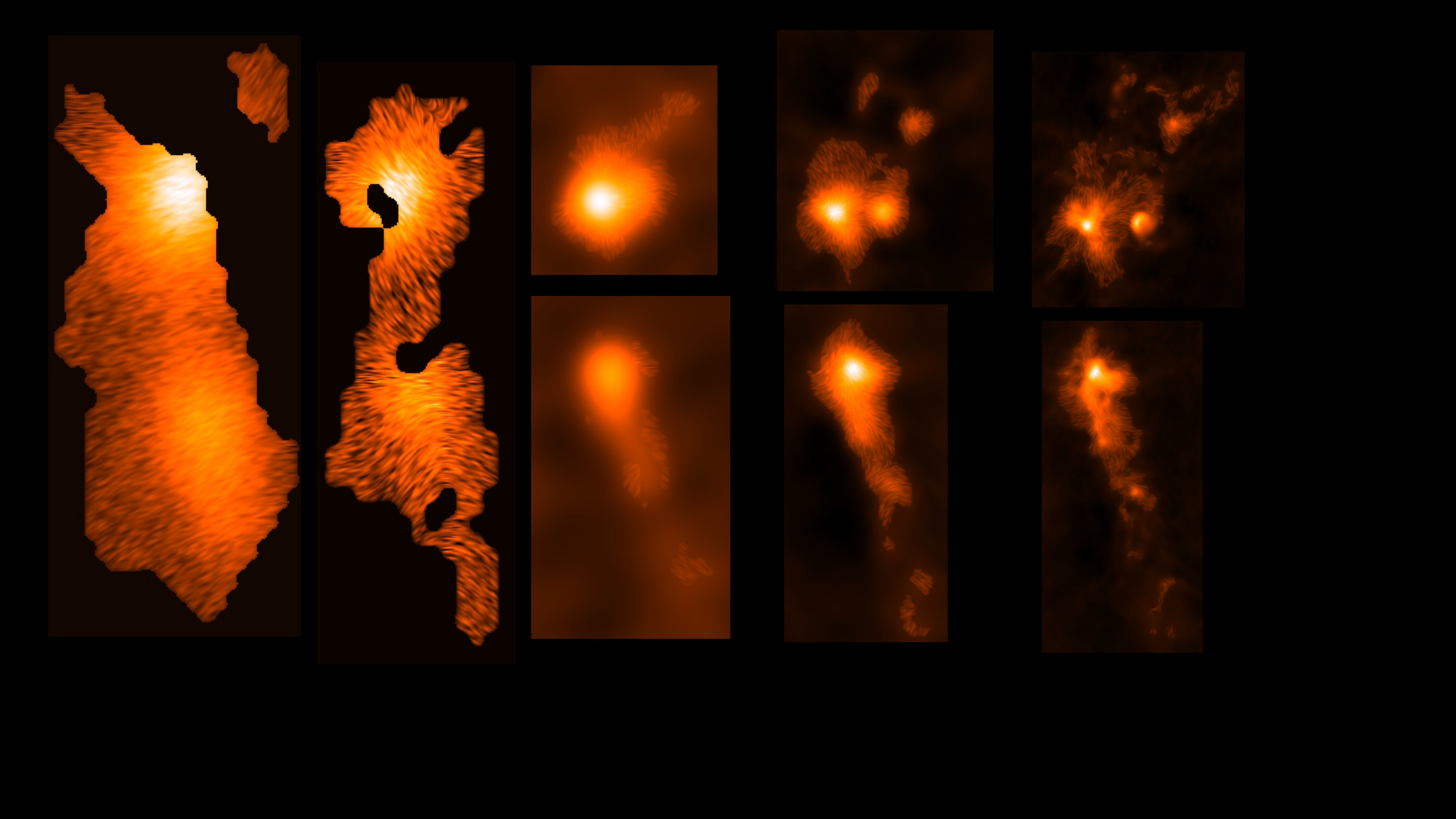 by Patrick Koch, Academia Sinica Institute of Astronomy and Astrophysics (ASIAA), Taipei, Taiwan
On the Universality of the Star-formation Processes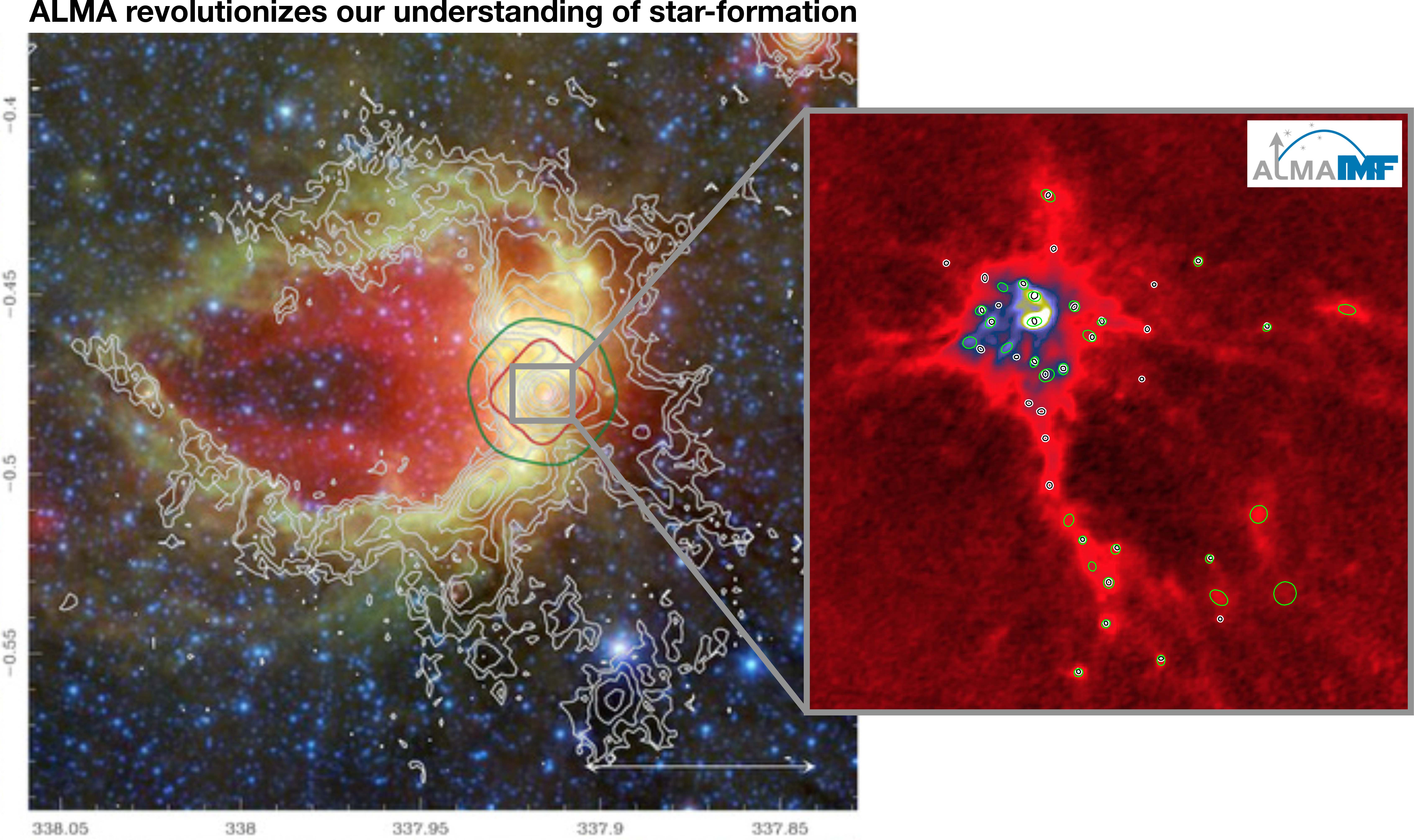 by Fabien Louvet, CEA-Saclay and ENS-Ulm, Paris, France
Star formation is a key astrophysical process. On small scales, it governs the settling of planetary systems and the complex chemistry allowing the emergence of life. On large scales, star formation controls the energy budget of galaxies. In this presentation, I will review some key similarities and differences between low- and high-mass star formation in line with one of the most important outcomes of star-formation: the initial mass of stars (IMF). We will question both its origin and universality, two hot topics in modern astrophysics.
(Abstract PDF)
Monitoring of OH Radicals on Ice Surfaces at Low Temperatures: Diffusion and Proton-hole Transfer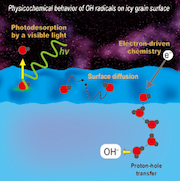 by Naoki Watanabe, Hokkaido University, Japan
The surface of cosmic ice dust is known as the birth place of various interstellar molecules in a very cold region in space, so-called a molecular cloud. Because the temperatures of ice dust are typically as low as 10 K in molecular clouds, radical reactions having little barriers play dominant roles on the surface. However, because of intrinsic experimental difficulty in detecting radicals, little is known about the behaviors of radicals on the ice surface. On cosmic ice dust, hydroxyl (OH) radical is considered to be one of most abundant adsorbates. The OH radicals can be easily produced by photolysis of water ice and reaction of hydrogen and oxygen atoms. Recently, we have developed the method to monitor the OH radical on ice at very low temperatures, which can open a new phase of research on physicochemical processes of radicals. My presentation will consist of two topics: description of the OH detection method and information of OH adsorption sites; clarifying a proton-hole transfer in ice using that method.
The detection of OH radicals on ice can be achieved by a combination of photostimulated desorption and resonance-enhanced multiphoton ionization methods. The kinetic and internal energies of desorbed OH were measured. From the results of experiments and quantum chemical calculations, we will discuss photodesorption mechanisms and adsorption sites of OH radicals on ice. Furthermore, information of surface diffusion of OH radicals on ice will be provided. We also focus on the behavior of OH radicals with coexistent of electrons on the ice surface. we found that once OH adsorbate captures an electron on the surface, the OH- on the surface abstracts a proton from neighbouring H2O which becomes OH-. The sequence of this proton-hole transfer leads to the flow of negative current in ice.
(Abstract PDF)