Venue:
Universität zu Köln, Physikalische Institute, Lecture Hall III, 3:00 pm
or MPIfR, Auf dem Hügel 69, 53121 Bonn, Auditorium 0.02, 3:00 pm
or AIfA, Auf dem Hügel 71, 53121 Bonn, AIfA Lecture Hall (Raum 0.012), 3:00 pm
CCAT-prime: Status and Perspectives
by Jürgen Stutzki, I. Physikalisches Institut, Universität zu Köln, Germany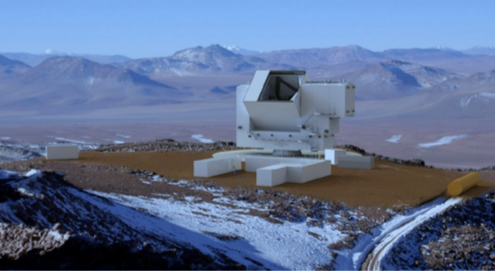 I will summarize the rational behind, the present status, and the perspectives of the new CCAT-prime telescope and observatory. The talk will put CCAT-prime into context for the Universität zu Köln astrophysics program (including the instrumentation development). It will outline the present planning of the core science program for CCAT prime and will thus put it into the context of the international developments of the next decade.
(Abstract PDF)
Physical Conditions for Galaxy Evolution across Cosmic History as Revealed by their Cold Gas Content
by Dominik Riechers, Cornell University
The formation of stars is both fueled and controlled by the properties of the interstellar medium (ISM) in galaxies. I will outline how the ISM properties of galaxies evolve in different environments throughout 13 billion years of cosmic history based on some of the most detailed recent observations obtained with the most powerful facilities operating at radio to submillimeter wavelength such as the Karl G. Jansky Very Large Array (VLA) and the Atacama Large sub/Millimeter Array (ALMA). I will describe new results from the VLA COLDz and ALMA ASPECS molecular line scan surveys, and from targeted multi-wavelength studies of main sequence galaxies and massive dusty starbursts out to the highest redshifts. I will show how these results provide a consistent view of the full baryon cycle from gas to stars, where they hint at additional complexities, and where they challenge our current understanding built on simulations. I will conclude by discussing how planned and upcoming facilities like the Next Generation Very Large Array (ngVLA), the Square Kilometer Array (SKA), and CCAT-prime will provide new avenues towards overcoming some key challenges in our current understanding.
(Abstract PDF)
Characterizing the Dense Molecular Gas in Galaxies
by Serena Viti, Physics and Astronomy Department, University College London, UK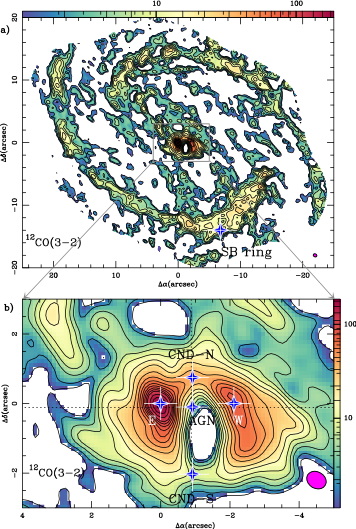 It is now well established that chemistry in our Milky Way as well as in external galaxies is rich and complex. In this talk I will show how molecules play a key role in determining the characteristics of our own Galaxy, as well as nearby galaxies. By using examples from different regions of space, from interstellar and star forming gas, to extragalactic shocked regions, I will demonstrate how molecules can be ideal probes of the nature of the dense gas and hence help us to describe the different phases of the neutral gas in galaxies. Finally I will present a new approach for theinterpretation of molecules using Bayesian and Machine Learning techniques.
(Abstract PDF)
The Origin of Interstellar Turbulence
by Mark Krumholz, Research School of Astronomy and Astrophysics, Australian National University, Canberra, Australia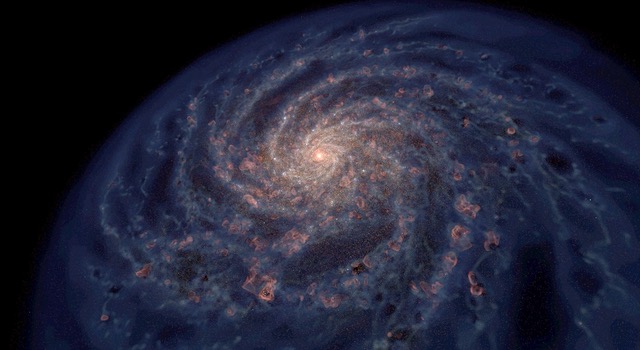 In this talk, I review attempts to build a self-consistent model for the origin of turbulence in the interstellar medium (ISM) of star-forming galactic discs. Ideally such a model would incorporate all potential sources of turbulence: stellar feedback, gravitational and other instabilities, and driving by stellar gravity, and would be able to explain observed correlations between ISM turbulence and other properties of galaxies, such as their star formation rates. I summarise the various ways that theorists have attempted to fit together physical ingredients to reach this goal, the differing physical pictures behind these models, and the strengths and weaknesses of each when it comes to reproducing the observations. I then show that it is possible to combine the best elements of these models into a single, unified picture that explains the relative roles of the various sources of turbulence, and successfully reproduces most of the major observations. I suggest future observations that can be used to test this unified model.
(Abstract PDF)
Thick as Thieves - Feeding and Feedback in the Most Obscured Galaxy Nuclei
by Susanne Aalto, Department of Space, Earth and Environment (SEE), Chalmers University of Technology, Gothenburg, Sweden
Cold gas plays a central role in feeding and regulating star formation and growth of supermassive black holes (SMBH) in galaxy nuclei. Particularly powerful activity occurs when interactions of gas-rich galaxies funnel large amounts of gas and dust into nuclei of luminous and ultra luminous infrared galaxies (LIRGs/ULIRGs). These dusty objects are of key importance to galaxy mass assembly over cosmic time. Dust embedded galaxy evolution also occurs in less extreme galaxies – including nearby starbursts or enshrouded AGNs. Studying them is fundamental to our understanding of how galaxies evolve in the Universe.

Some (U)LIRGS have deeply embedded galaxy nuclei that harbour a particularly active evolutionary stage of AGNs and/or starbursts: the Compact Obscured Nuclei (CONs). The nuclear activity drives mechanical feedback in the form of molecular winds, jets and outflows. This feedback can remove baryons from low-mass galaxies, prevent overgrowth of galaxies, explain "red-and dead" properties of local ellipticals, and be linked to the M-sigma relation. With mm/submm to FIR and IR telescopes, we can study the morphology, velocity structure, physical conditions and even chemistry of the obscured nuclei and their cold flows at unprecedented sensitivity and resolution.

I will focus on recent ALMA and NOEMA studies of enshrouded nuclei, AGN and feedback. ALMA studies (resolution 0."02 (1 – 7 pc)), reveal launch regions of molecular outflows, inflows, and dusty nuclei of the nearby LIRGs NGC1068, NGC1377 and IC860. The outflows are different from each other where NGC1068 shows gas carried out by a radio jet, NGC1377 has a 150 pc scale radio-quiet molecular jet, and the IC860 flow is exceedingly compact and dense. I will also discuss how vibrationally excited molecular emission (e.g. HCN) can reach behind the curtain of dust to undertake new studies of heretofore hidden, rapid evolutionary phases of galaxy nuclei. Do CONs represent a new, unknown evolutionary phase of galactic growth?
by Lina Vollmer, Freelance Trainer in the Field of Diversity and Anti-Discrimination and Consultant in the Department of Gender & Diversity Management at the UoC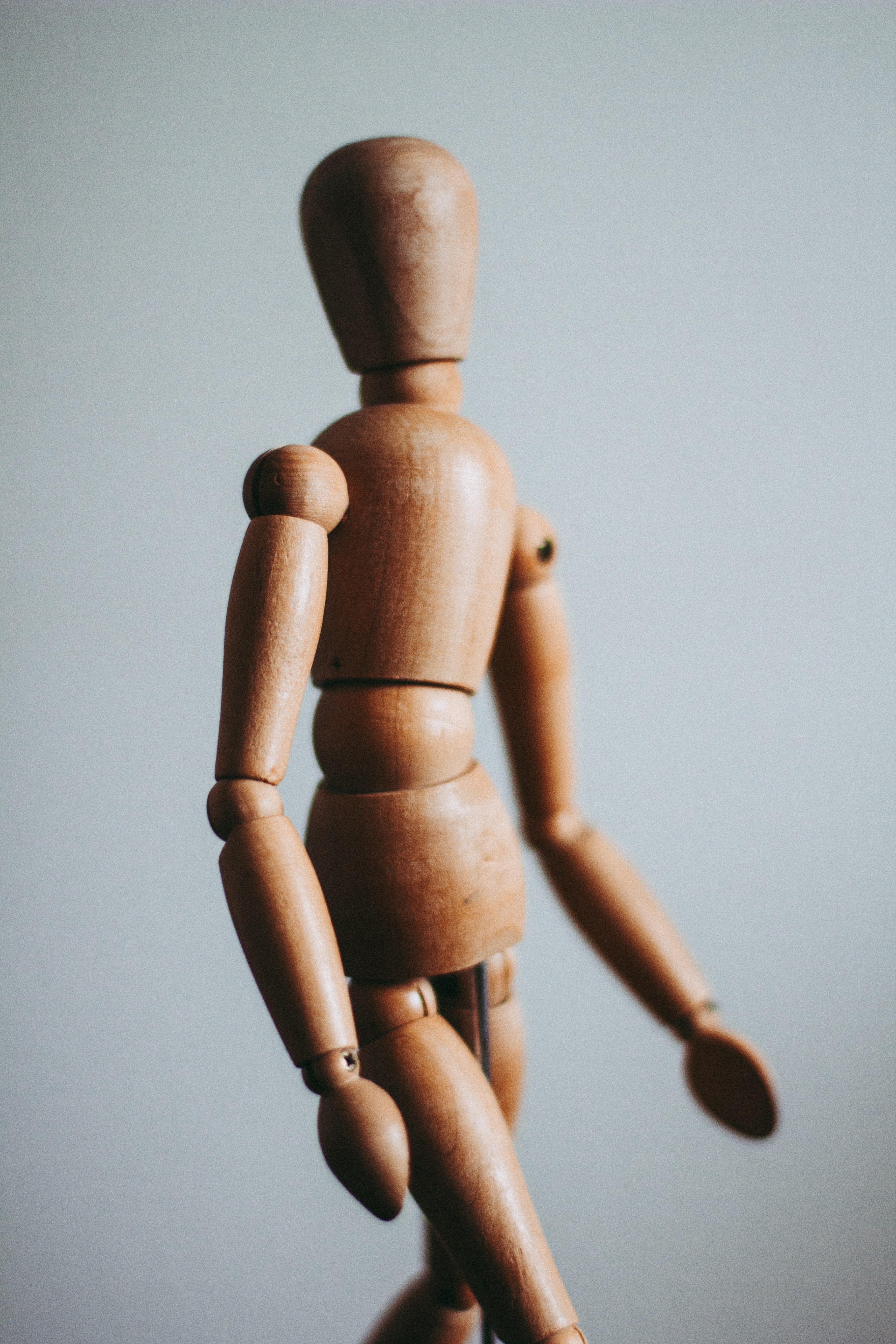 Despite decades of gender equality policy, the proportion of women declines with each higher level of scientific qualification and is particularly low in the STEM area. My talk "Gender Bias in STEM" serves as an introduction in the topic of gender-specific exclusion mechanisms in science and gender bias.
Gender bias is a form of unconscious bias. This term describes distortion effects of our perception which we are not aware of. These distortions arise in connection with stereotypes and are directly related to social discrimination processes. They affect our judgements, our decision-making and eventually our actions. They can influence personnel selection decisions, performance appraisals and can cause biased judgements, even if we think we are acting fairly. I will present different gender bias effects in science and mechanisms of gender specific exclusion at universities. We will also discuss to which extent such mechanisms are particularly strong in the STEM sector and which approaches of intervention are appropriate from the university's point of view.

Picture: copyright Kira auf der Heide, unsplash.com
(Abstract PDF)